Medical Manufacturing
Although many manufacturers claim to be proficient in this category, their deliverables usually end up falling short of their customer's expectations. Products that will be used by health professionals and potentially interact with the human body require the most precise and stringent processes to retain the level of quality that is necessary in the medical field.
To achieve the highest quality of medical products, Micron has the following features that may be of interest: ISO 13485 Registered, Class 7 Clean Room, Passivation Services, UltraSonic Cleaning, Precision Machining and Polishing.
Orthopedic Manufacturing
Micron Solutions utilizes the most technologically advanced machining, and finishing capabilities for the manufacture of orthopedic implants and devices. Our staff of over 100 employees operates in a 120,000 square foot manufacturing facility located about 40 miles northwest of Boston in the town of Fitchburg, Massachusetts.
As a leading supplier in the medical industry, Micron's sustainability and competitiveness is based on the utilization of Lean Six Sigma principles. Micron's fully integrated manufacturing capabilities are supported by a team of engineers to help facilitate product/process development and process validations while operating under the guidelines of ISO 13485.
Micron has extensive experience in manufacturing Femur and Tibia components with capabilities that include investment castings (F-75), machining wrought bar (F-799), machining UHMWPE, medical grade finishing, CMM, ultrasonic cleaning, and passivation. We also have the capabilities to manufacture implants and instruments from various materials such as Titanium, Cobalt Chrome, PEEK, Stainless Steel, etc.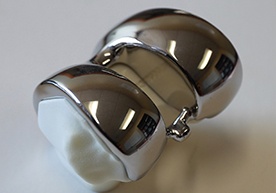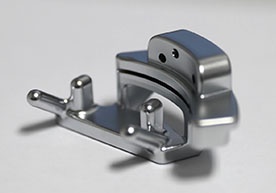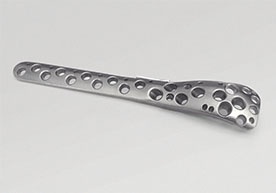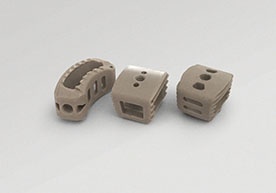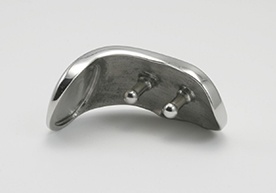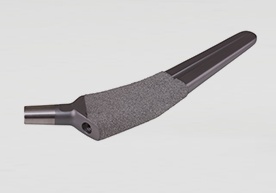 Orthopedic Implant Applications
Acetabular Cups
Elbows
Extremity Implants, Screws, Plates, etc.
Femoral Hips
Femoral Knees, Tibial Trays, and Polyethylene Inserts
Spinal Implants, Screws, Plates, etc.
Trauma Implants Including Fracture, Compression, Fusion, Screws, Lag Screws, and Nails
Unicondylar Knees
Dental Implants
Orthopedic Instrumentation