A broad range of engineering expertise and a highly qualified staff.
Our engineering staff provides the perfect mix of education, experience, and creativity. We specialize in the engineering design of plastic products/components, molding tools, and medical implants. We work with both 3D and 2D models in almost any modern CAD/CAM/CAE engineering software package.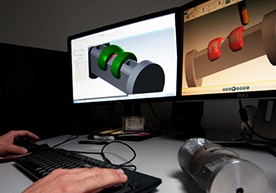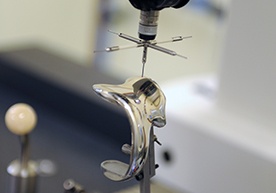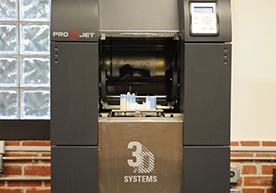 Engineering Services
Programming
Process Development
Design for Manufacturability and Cost Reduction
Process Validation
Prototype Machining
3D Printing
Stress Testing
Mold Flow Analysis
Program Management
Engineering Software
SolidWorks
Auto Inventor
AutoCAD
Mechanical Desktop
Master CAM
SurfCam
Mold Flow MPI
Design and Project Engineering
Our engineers are experienced in working with both large OEMs to develop entire product lines as well as small entrepreneurs trying to bring a product to market. Whether you are starting with an engineering drawing or a sketch on a napkin, Micron can help turn your development project into a production-ready strategy.
Analysis and Verification
Our team can work with you to review or help establish various product specifications. We can provide stress testing, material consultation, mold flow analysis, part verification, cost requirements, dimension inspections, and much more.
Prototyping Capability
Using a combination of 3D Printing, CNC Machining, and short run prototype tools, we can produce rapid prototypes in under 24 hours in some cases.
Product and Component Consultations
Do you have questions about your current design, product functionality, or how it could actually be made? We regularly meet with teams facing similar problems and help them to realize how their product can become a reality using automation, assembly, and other manufacturing services.
Program Management
Oftentimes it is not cost effective to have your own engineering project managers on staff. We provide full program management to outsource your engineering needs to a team that can handle bringing your product to market while meeting specified legal and regulatory requirements.