PRECISION MACHINING
---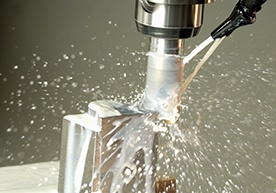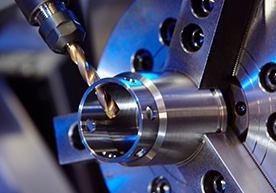 Unmatched Quality
Micron Solutions has many years of experience machining complex components to the tightest tolerances for medical implants and mission critical defense applications. We have a full array of machining services available, including CNC milling, Mill/Turning and EDM.
Our comprehensive line of CNC machinery has the ability to handle various material types as well as a broad range of part sizes. We emphasize lean manufacturing and making use of live tooling. Our team of machinists have extensive experience with tight tolerance stack ups in complex assemblies. This combination allows us to minimize wasted time and material during frequent machine changeovers. We also have the ability to provide statistical data at the machine as well as IQ, OQ, PQ studies for all of your validation needs.
Meeting Every Customer's Needs
At Micron, we wish to offer the customers a one-stop-shop experience. Every project is tailored to meet the customer's every demand. Our team of highly skilled machinists are have years of experience using a variety materials: Cobalt-Chrome, Titanium, Stainless Steel, Brass, Inconel, Silver and complex plastics.
Our goal is to add as much value as possible to your products. Quality and speed are important to us, and therefore every order is processed with your priorities in mind. That's why we have made made a substantial investment in support equipment to finish your product beyond the basic stages of casting, forging, and wrought bar machining.
We offer a broad range of finishing capabilities and secondary operations to process cast, forged, or wrought machined components and subassemblies to the required finished state per our customers' requirements. We provide high-quality cleaning, polishing, finishing processes, and special services. A full list of our services are below: