INJECTION MOLDING
---
A Proven Track Record
We work with both high volume and low volume applications, producing a variety of products for many different industries. Our facility has over 35 horizontal and vertical injection machines, giving us the efficiency and capacity to run large jobs on a 24×7 basis. We have the expertise to produce the finest and most complex molded plastic parts in the market. Our customers take advantage of our engineering services, mold making services and various secondary operations when utilizing us for molding opportunities.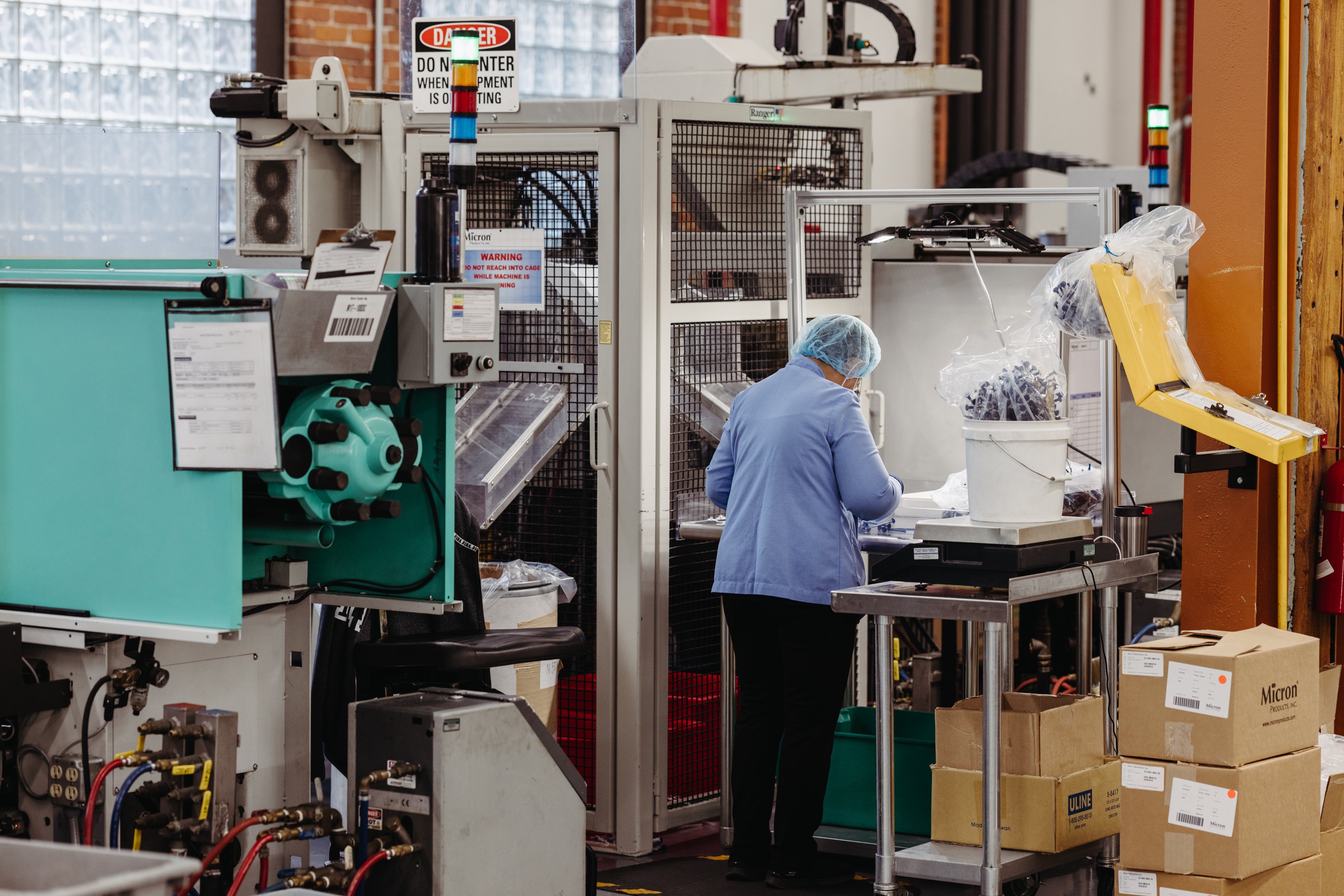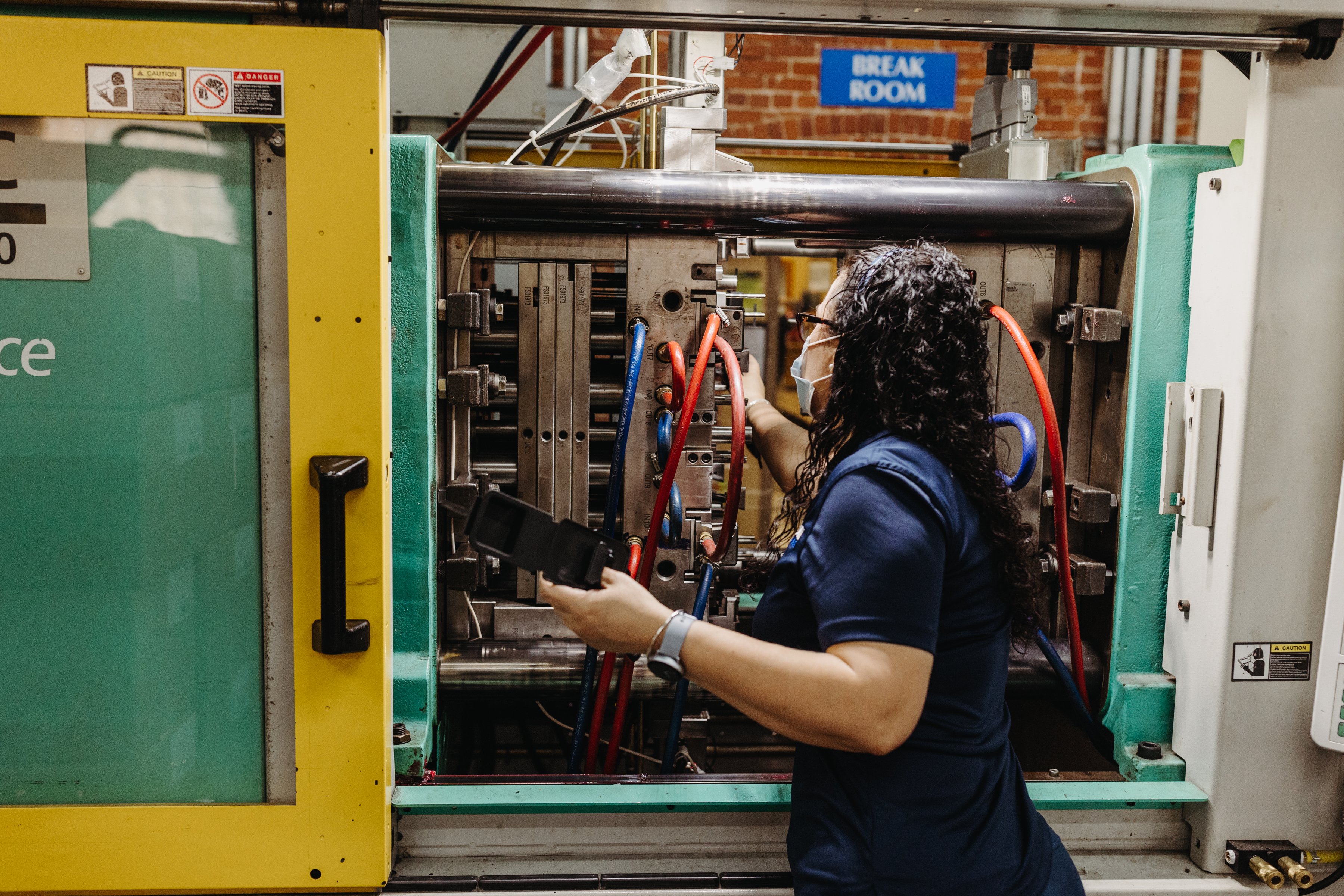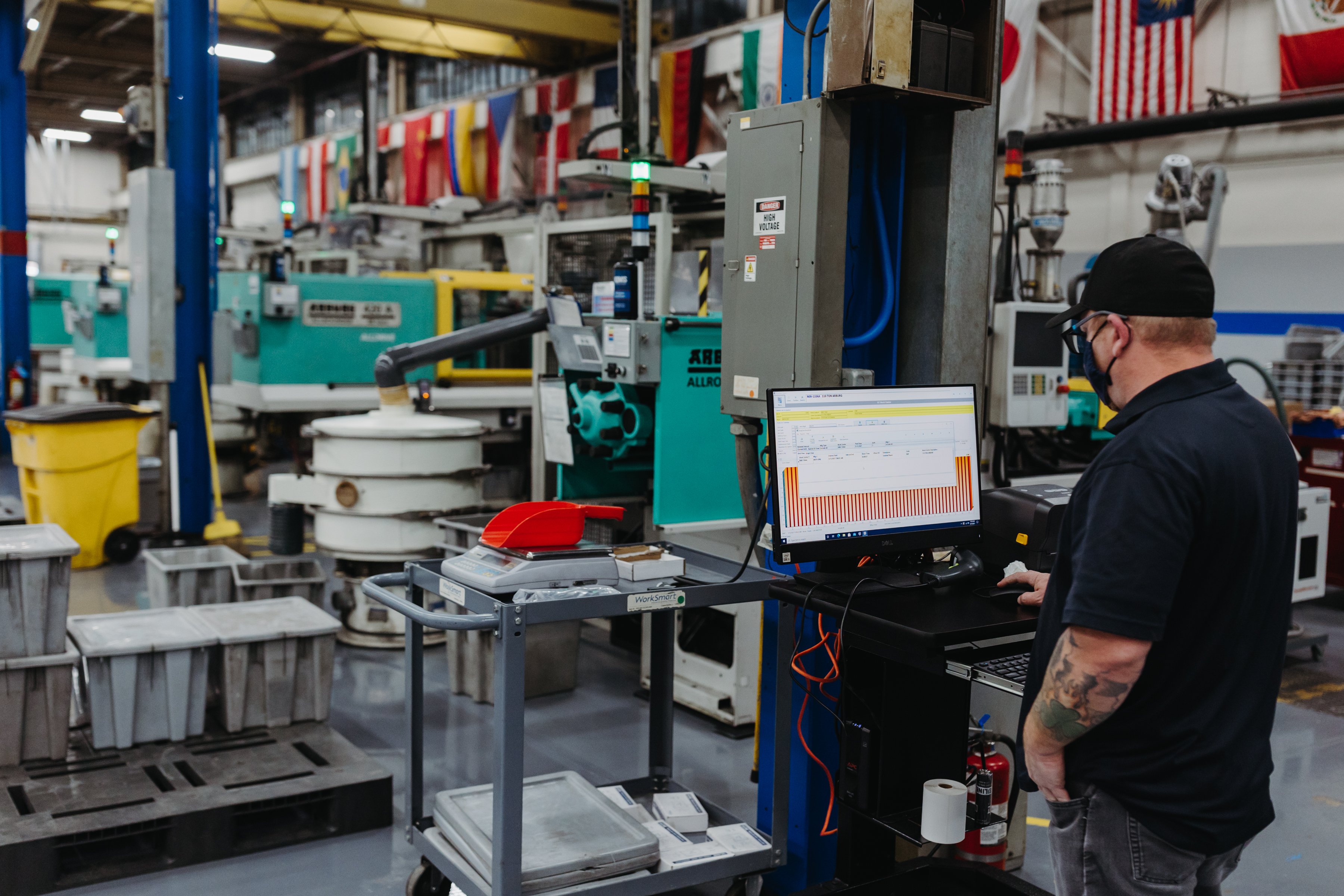 Experience That Matters
At Micron, no project is too difficult. We have years of experience running high volume projects across a varying degree of part sizes. We have a long, successful history of running projects involving multi shot, insert molding, and over molding using a wide variety of methods such as rotary platen, rotary core, robotic transfer, and manual transfer.
Our engineers have extensive experience running stack molds, valve gate projects, and high cavitation tools with tight tolerances. When applicable, our engineers look to implement in mold pressure and temperature sensing, optical inspection and automation to give our customers the highest quality products at the lowest costs.
---
Over 35 Horizontal and Vertical Injection Molding Machines

Molding Capacity from 15-tons through 300-tons.
High Volume Proficiency With Six Sigma Ability to Mass-Produce Medical Device Components.
Integrated Automation & Vision Inspection Systems on all Molding Presses.
Conventional Thermoplastic Materials and Engineered Resins for Medical, Electronic and Commercial Products.
Environmentally-Controlled Manufacturing
Over Mold and Insert Molding
Facility-Wide State-of the Art Measuring Equipment and SPC on All Molded Components
Class 7, 8 and 10 Cleanroom Molding
Rapid turn-around prototype support
Single cavity bridge tooling through high cavitation for volume production
Conventional and hot runner systems
Mold flow analysis and DFM support
Thermoplastic injection tools including insert and over molding capabilities
In house tooling and offshore tooling sources


Secondary Capabilities and Materials
Micron uses but is not limited to commodity and engineering thermoplastic resins ranging from PEEK to PP. In addition to our injection molding services we offer press side assembly, contract assembly, pad printing, heat staking, and sonic welding services.
You can view our full list of secondary services here.