MICRON PROVIDES SOLUTIONS TO ALL OF YOUR
CONTRACT ASSEMBLY NEEDS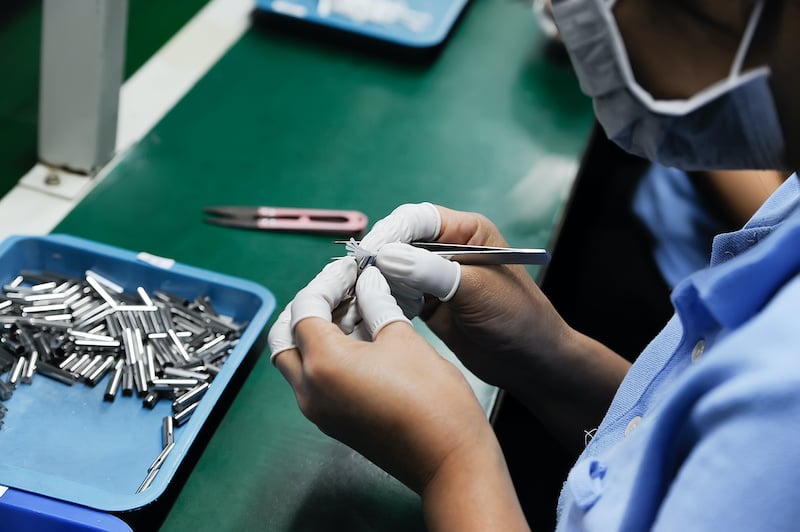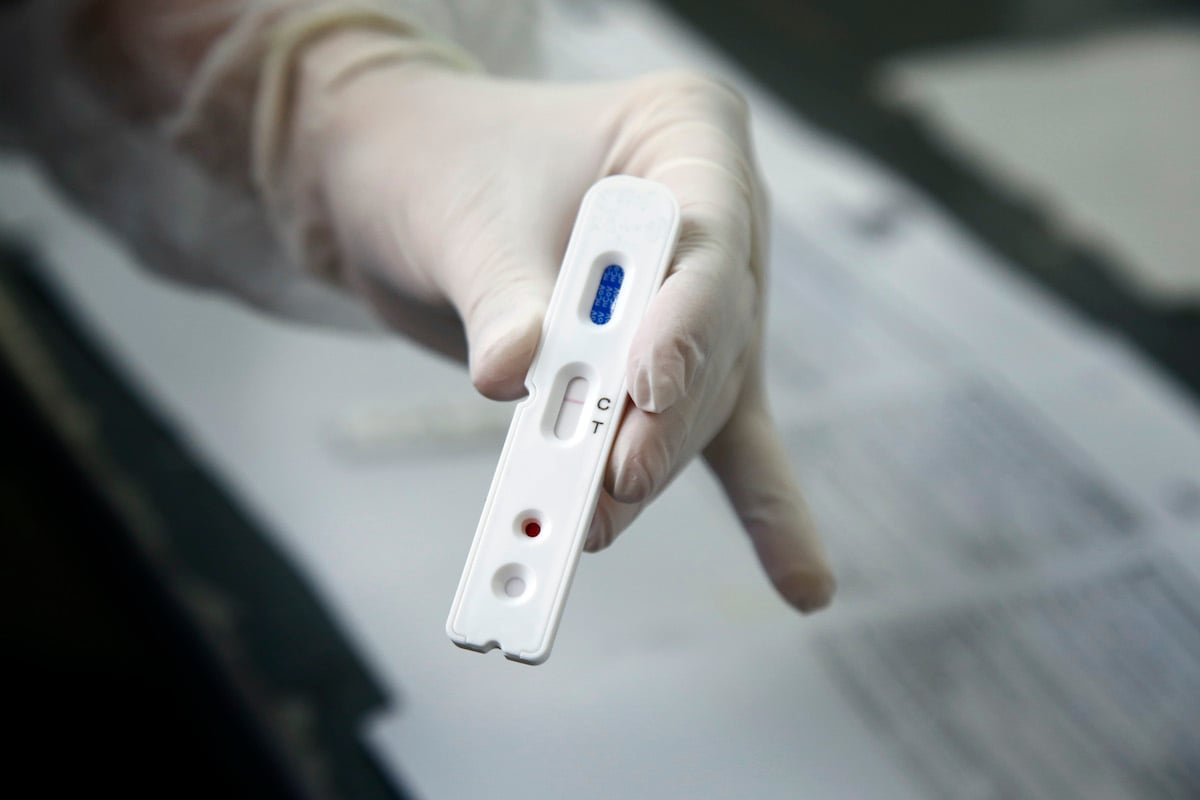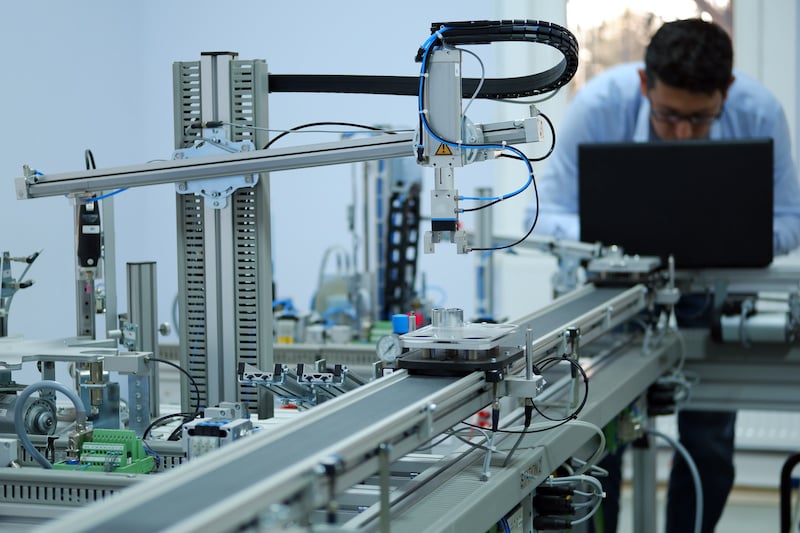 As a world-class manufacturer with over 40 years of experience, Micron provides contract assembly services to support our injection molding and machining capabilities. We provide innovative solutions for medical, defense, consumer, automotive, and sensor industries that help reduce costs, increase production, and expand to scale. Our assembly services offer a diverse selection of secondary operations that will eliminate complex supply chain processes and improve efficiency for your business. Whether you are in need of custom automation, ultrasonic cleaning, pad printing, or any other tailored assembly support, Micron can help.
Full-Service Machining, Molding, Tool Making, and In-House Assembly
Rather than maintaining a complex supply chain, we provide fast, efficient production that combines injection molding, tool and fixture making, machining, assembly, and other secondary operations. When other companies are forced to outsource parts of their capabilities, this increases cost and time to complete a service. Micron strives to ensure that your business needs can be met in-house, carried out by experienced manufacturing professionals. We value what you value: common-sense, cost-effective solutions that improve efficiency and speed that leads to smooth operations.
Micron's Assembly Capabilities and Secondary Operations
Our specialty capabilities within assembly services include:
---
| | |
| --- | --- |
| Sonic Welding | Ultrasonic Cleaning |
| Pad Printing | Silver Plating |
| Label Making | Polishing |
| Specialty Packaging | In-Mold Optical Inspection |
| Bonding and Adhesive Application | Custom Work Cell Automation |
View Secondary Operations.
---
For any other contract assembly services, we encourage you to reach out to us to explore how we can tailor a plan to meet your needs.
Custom Work Cell Automation
Our innovative services in custom work cell automation provide a variety of benefits that help meet production demand with greater efficiency. We can assemble instruments that can work autonomously and are customized to your business products and needs. Achieving the desired results often requires a partially- or fully-automated line that eliminates human errors, increases accuracy, and creates a faster, improved process.
Class 7, 8, & 10 Cleanroom Assembly
Micron offers Class 7, 8, and 10 cleanroom environments designed to fulfill the needs of OEMs in a wide range of industries, including medical, pharmaceutical, veterinary, cosmetics, biotechnology, and electronic equipment makers. Our dedicated permanent spaces and mobile environmental controls can be applied at various stages throughout the manufacturing process to meet the specific ambient conditions you require.
Decades of Reliable Assembly Experience
Micron has over 40 years of experience supplying components for the medical, defense, consumer, and automotive industries. We specialize in thermoplastic injection molding, precision machining and finishing, and silver-plated medical sensors for disposable electrodes. We are a vertically integrated company that provides turnkey solutions and full engineering support. Contact Micron today to learn how our customized assembly services can drive production for you.
---